Nov 01, 2018 10
00
AM
PDT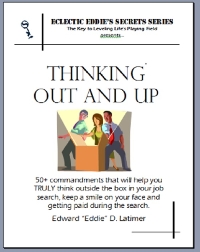 This event has now ended:
How to have a 99% spam free, theft proof & people centric job search!
Learn to "Think Out and Up" in your job search, whether you're in a suit or pj's! Eddie's humor + great advice + FREE ACTION GUIDE = one unique event!
FAQ & Support
| How to get access?